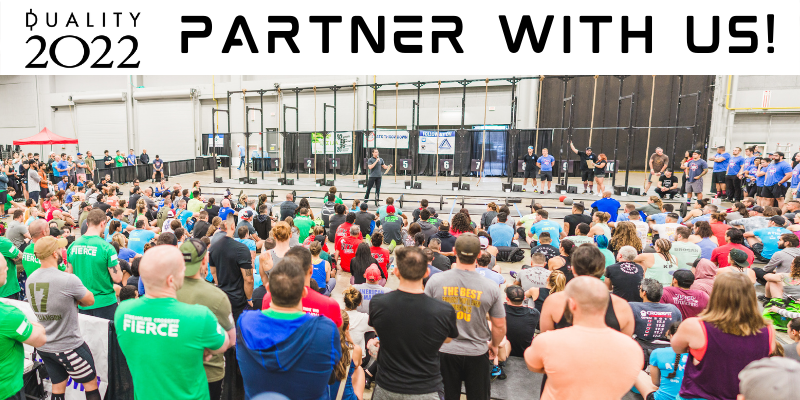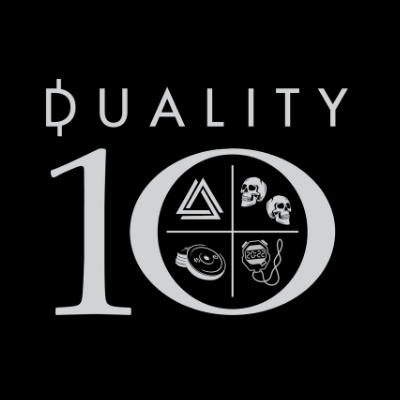 WHAT IS DUALITY?
Duality is a functional fitness competition held by Trinity Competitions in San Antonio, TX on October 1st, 2022. This is our 10th consecutive year to host Duality and each year it seems to get better and better!

Our athletes are 95% adults over 18 through 50 and 5% teens and kids 12 and under. Our spectators and judges/volunteers are also 90% adult CrossFitters who come to these events to enjoy the event and purchase CrossFit related items!
OUR GOAL
We want YOU, the small to medium size business, owner to SUCCEED GREATLY while providing our athletes, staff, and spectators a positive experience!
We do not just give you a booth space and wish you the best. We truly aim to give you a place to grow your business with a large, niche audience of loyal athletes and spectators.
We hope that you gain long-term customers and relationships and that partnering with us gives you at a minimum a 200% ROI.
VENUE AND ATTENDANCE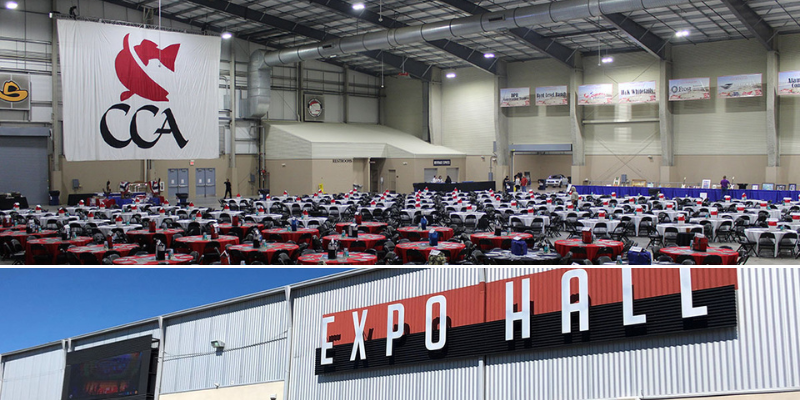 Duality 2022 will be held at the San Antonio Freeman Expo Hall B.

Space will not be an issue!!!

Hall B has nearly 60,000 square feet of space and we are currently working with the venue on the schematics to maximize the vendor, spectator, and athlete experience.

In past years we have hosted 800+ athletes and 1,000+ spectators.

We are expecting at least that if not more as this year is looking to be bigger than ever!
SPONSORSHIP OPTIONS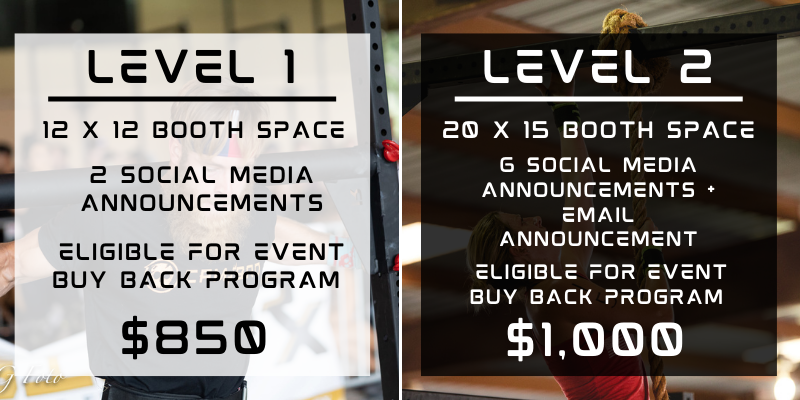 As a sponsor, you have 2 different options.
For both levels, we have increased the booth size to 12×12 and 20×15 respectively and have included a cost plus 10% buy back where we can use your products/services for the athlete prize packages. This allows you to make a small and guaranteed profit from us and while getting additional exposure to athletes who took home a podium spot.

For the social media posts, we use logos and copy given to us by you and we post them on Instagram and Facebook and our website.
Your company will also be announced and highlighted in the following online locations:

1) Instagram Post (~6,000 followers)
2) Instagram Story
3) Facebook Business Page Post (~7,000 followers)
4) Email Marketing Announcement (all athletes plus 5,000 emails on our list)
Our social media and email campaigns are generally highly engaging, always positive, and sometimes funny/clever. Our CEO, Chris Galvan goes live on IG often, engages with the audience, answers questions, and will plug your business leading up to the event so that everyone knows who you are and are ready to engage with you at the event!
FOR LEVEL 2 SPONSORS, WE HAVE A FEW MORE OPTIONS FOR MAXIMUM EXPOSURE!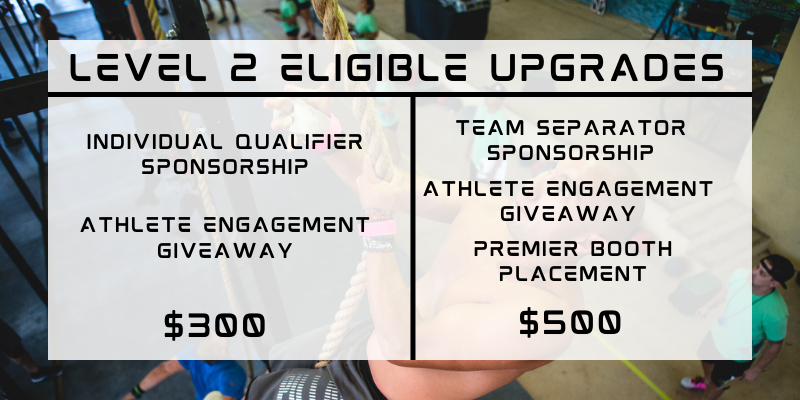 A few items that we have never offered but wanted to in 2022 is for one of our Level 2 partners to sponsor all of the Separator Events, the Qualifier Events, or one of the three Team Workouts at the live event along with premier booth placement at the event.
Included in the Separator/Qualifier Events, we run a highly engaging giveaway (that we pay for) where you receive 100+ athlete names, emails, and numbers sent directly to you for your own customer list and for you to engage with.
This has been by far the biggest and most effective strategy implemented for our sponsors and our past sponsors have had amazing results.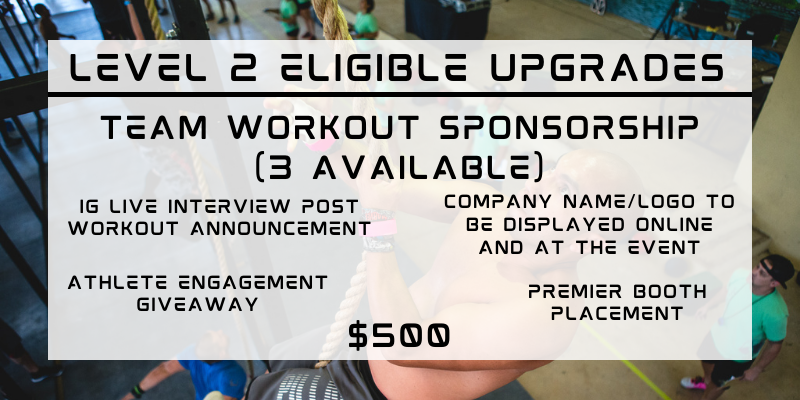 Sponsors may also sponsor one of the three live events and receive the above benefits. For most sponsors understanding of exposure, engagement, data, and relationship building, these prices are extremely low for the value they are getting.
YOU WILL ALSO RECEIVE
3 Wristbands + 2 VIP Passes + 1 Parking Pass (Level 1)
5 Wristbands + 3 VIP Passes + 2 Parking Passes (Level 2)
Free Wifi
VIP AREA includes free snacks/beverages throughout the day
YOU WILL NEED TO BRING
Power Strips/Extension Cords/Painters Tape
Tent/Canopy
Tables/Chairs
Payments Systems
Everything for your booth set up
NEXT STEP
If you are interested in discussing a sponsorship, please email chris@trinitycompetitions.com and he can arrange a phone call to discuss details and answer any questions you may have. He can also put you in touch with long time sponsors who will give you their feedback and experience from a business and branding perspective.

Please know a formal agreement will be signed between the parties and a minimum non-refundable deposit of 50% will be required to secure a sponsorship.

Once payment in full is received, Trinity Competitions will begin the process of announcing the partnership. *No marketing will be done until then.
WE HOPE TO HEAR FROM YOU!