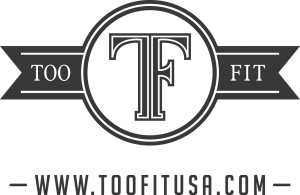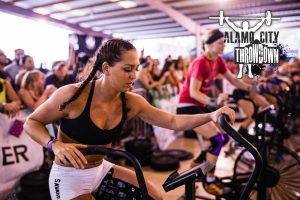 TOO FIT PRESENTS THE 2016 ALAMO CITY THROWDOWN
BIG CHANGES TO THE 2016 #ACThrowdown!
The 2016 Alamo City Throwdown will now be a 1-Day Event to be held on Saturday, October 15th in San Antonio, TX. We will be combining the current individuals and teams in a 1 Day format. We previously had scheduled the event for 2 days where individuals and Team Super Scaled would compete on Sunday and now EVERYONE is competing on Saturday.
---
Why?, You Ask…
The current format and registrations do not warrant a 2 day event and we feel it would serve the community better to have a 1 Day Event where everyone can compete, hang out, judge, volunteer, etc. for 1 day and still have a positive, fun time with a challenging competition! We have also listened to our community and many of our gym owners and athletes love 1 Day events where they can all be there at the same time.
---
"The New Format Is Not Conducive to My Plans, I Want a Refund"
You got it. We understand! Please email info@trinitycompetitions and we will get you all squared away with a full refund. *Please note that this applies only to Individuals and Team Super Scaled Athletes.
---
1 ONLINE EVENT FOR ONLY RX INDIVIDUALS!
There will be 1 Online Event for Individual Rx Athletes only. No online events for Teams or any Non-Rx Individual Athletes. The Online Event will be released October 3rd and due October 10th.
---
CHANGES TO AVAILABILITY TO INDIVIDUAL DIVISIONS
Based on current registrations, we are eliminating some divisions entirely and limiting the others to a certain amount. Please note the new changes. Any athletes in eliminated divisions will be immediately refunded. We are eliminating divisions based on current registrations, meaning there were 3 or less athletes registered for the eliminated divisions. 
We understand that you may be disappointed that your division has been eliminated. We apologize for the change but we are looking at making changes next year to this event to have a better representation of athletes. We cannot run a division with 2-3 athletes and make it fun, challenging, and logistically feasible. We do our best to listen to the community and when we receive extremely low turnout on certain divisions, we adjust.
Here are the number of athlete spots available per division (EVERY DIVISION ALREADY HAS SOME OF THESE SPOTS FILLED):
Male Rx: 15 Athletes
Male Intermediate: 15 Athletes
Male Masters 40+ and 45+: 10 Athletes Each
Male Masters 50+: 5 Athletes
Male Sub-Masters: 10 Athletes
Male Teen: 3 Athletes
Male Scaled: Eliminated
Female Rx: Eliminated
Female Intermediate: 10 Athletes
Female Scaled: Eliminated
Female Masters (ALL): Eliminated
Female Teen: 3 Athletes
---
TEAM EARLY BIRD PRICING ENDS ON 9/11 @Noon CST!
Prices increase to $420/team
Individual pricing stays the same but once we fill up, we fill up!
---
WHAT TO EXPECT ON SATURDAY
There will still be 3 events with multiple scores for all teams and athletes. The individual prize purse will be as follows:
Rx Male 1st: $400 2nd: $250 3rd: $150 (All include other prizes)
Masters will also have cash prizes. Amounts dependent upon number of athletes in each division and will be announced by 10/1/16
TEAM PURSE for RX (Minimum of 8 Teams):
1st: $1,000 2nd: $600 3rd: $400 (All include other prizes as well)
If there are less than 8 teams in this division, we will adjust prizes accordingly
---
QUESTIONS???
Email us at info@trinitycompetitions.com and we would be happy to talk!