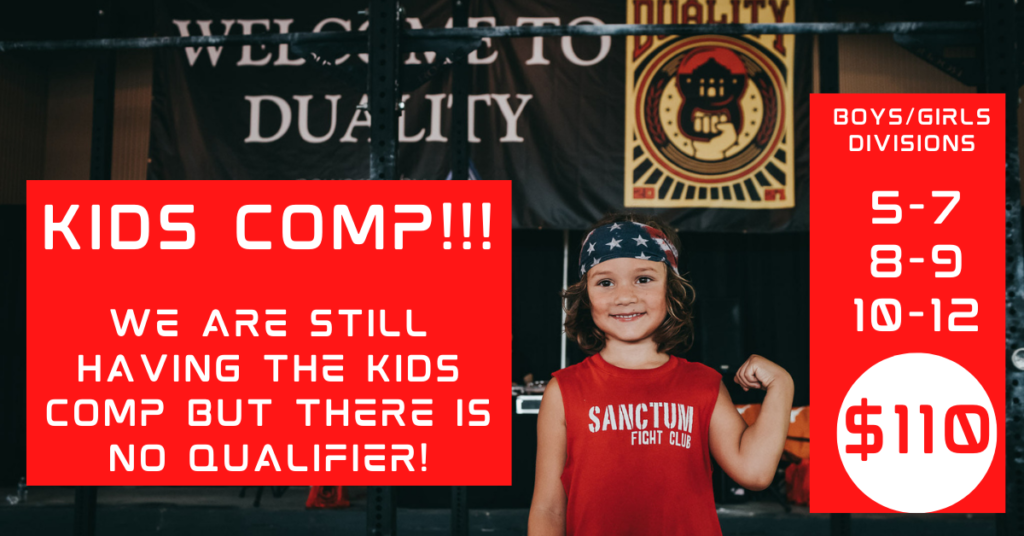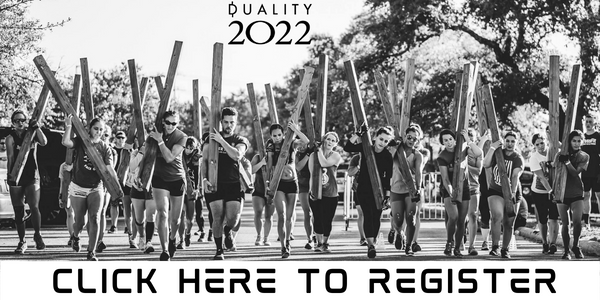 EVERYTHING YOU NEED TO KNOW ABOUT THE DUALITY 2022 KIDS COMP
We are excited to be able to once again host kids aged 5 through 12 in a fun and standalone competition held on October 1st along with the rest of the adult events held at the Freeman Expo Hall B. The cost for the kids registration is $110.00 and they will receive a t-shirt.
The divisions for the Kids Competition are divided into Male and Female and will consist of the following:
Kids Age 5-7
Kids Age 8-9
Kids Age 1`0-12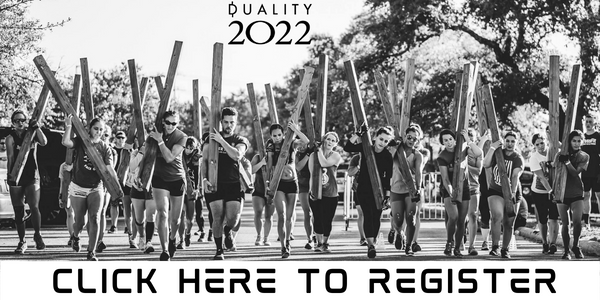 WHAT CAN WE EXPECT FOR THE KIDS WORKOUTS?
There will be 3 Kids Events and most likely your child will compete from 9:30am until 1pm on October 1st (times could change slightly).
PLEASE CLICK HERE TO SEE LAST YEARS EVENTS
The events are designed to be fun, challenging, and doable for the kids. We do recommend that your child has some experience lifting a 5lb Oso Mini Barbell, lightweight dumbbells, can jump, run, and carry small objects anywhere from 5lbs to 30lbs depending on their age.
Burpees, squats, barbell cleans, barbell/dumbbell shoulder to overhead, bodyweight lunges, etc may be tested so please be sure your child has a general understanding of these movements.
We will announce the workouts in mid to late July to give you and your child plenty of time to prepare!
PLEASE CLICK HERE TO SEE LAST YEARS EVENTS
Got questions? Please email info@trinitycompetitions.com