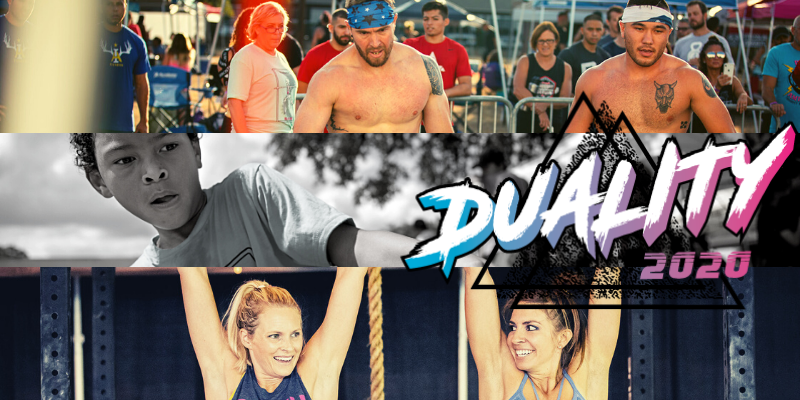 THE BIGGEST FUNCTIONAL FITNESS COMP IN TEXAS!!
Duality is a functional fitness competition for TEAMS of 2 or Individuals held on September 25th-26th in San Antonio, TX. The venue is the San Antonio Shrine Pavilion. (MAP HERE)
Duality 2020 is our 8th consecutive year hosting this competition with athletes coming from all over Texas and other states to celebrate fitness and competition.
Register May 21st as a team or individual!
---
2020 PRICING
Teams are $260 flat – Price will increase in July
Individual Adults are $125 flat – Price will increase in July
Individual Teens are $100 flat
Individual Kids are $75 flat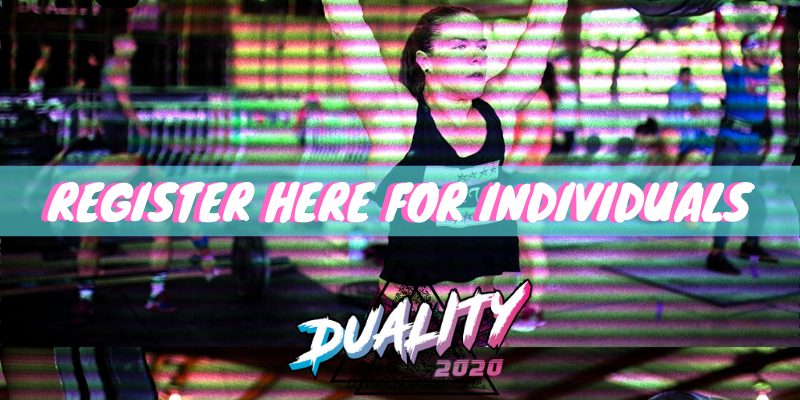 IMPORTANT DATES
REGISTER MAY 21ST AT 8PM CST
Limited spots in each division so please register early! All teams will register as a general team first and then get separated in August.
All teams will complete 4 "SEPARATOR EVENTS" from 8/13 to 8/27. Individuals will not complete these events. Each teammate will complete the 4 events and the team will submit their scores via an online scoring system.
2 of the 4 workouts will require a video. We will announce the workouts that require a video on 8/23/2020. We do reserve the right to request one or more workout videos for any team at any time.

---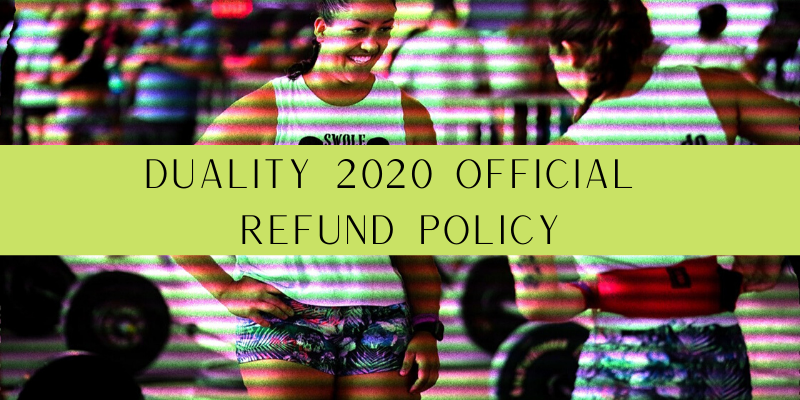 DIVISIONS AVAILABLE
TEAM DIVISIONS AFTER SEPARATOR EVENTS:

FEMALE SUPER SCALED
CO-ED SUPER SCALED
*NO MALE SUPER SCALED

FEMALE SCALED
MALE SCALED
CO-ED SCALED

FEMALE INTERMEDIATE
MALE INTERMEDIATE
CO-ED INTERMEDIATE

FEMALE RX
MALE RX
CO-ED RX
---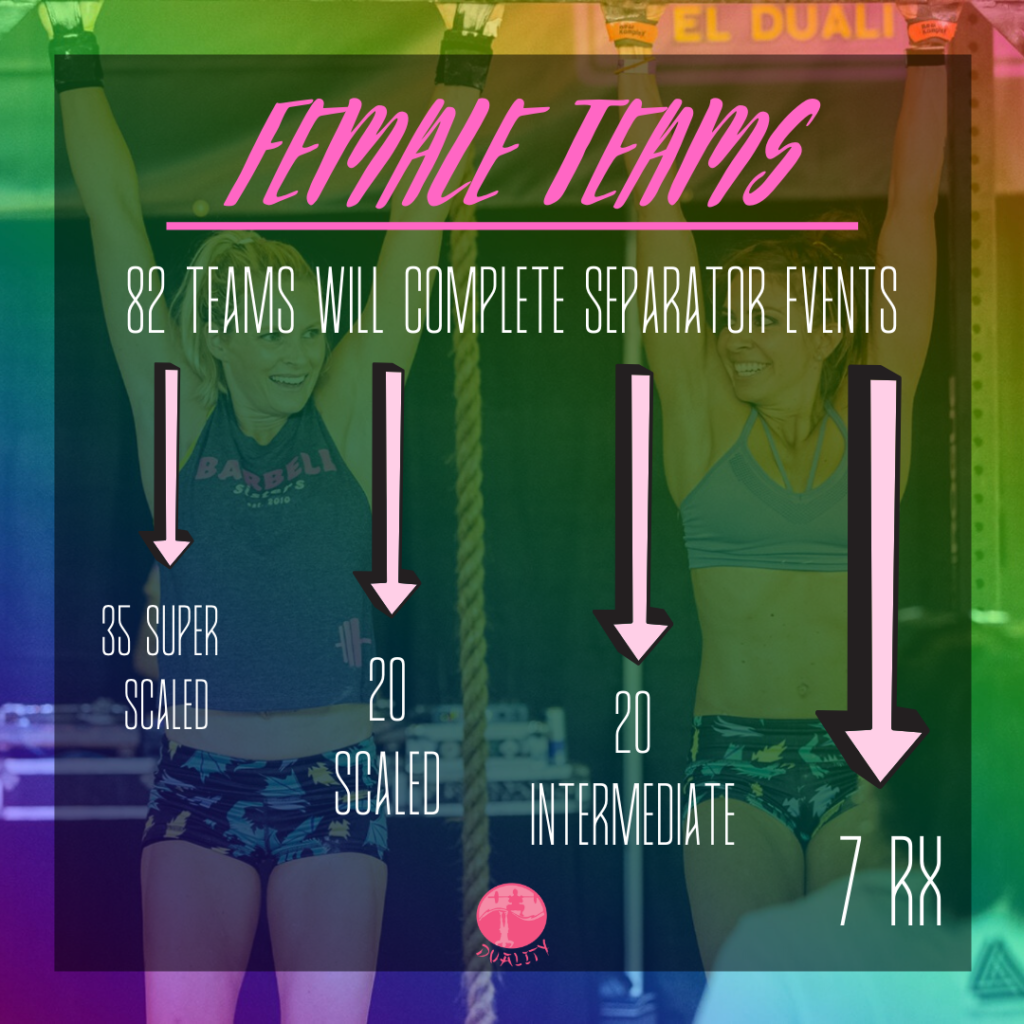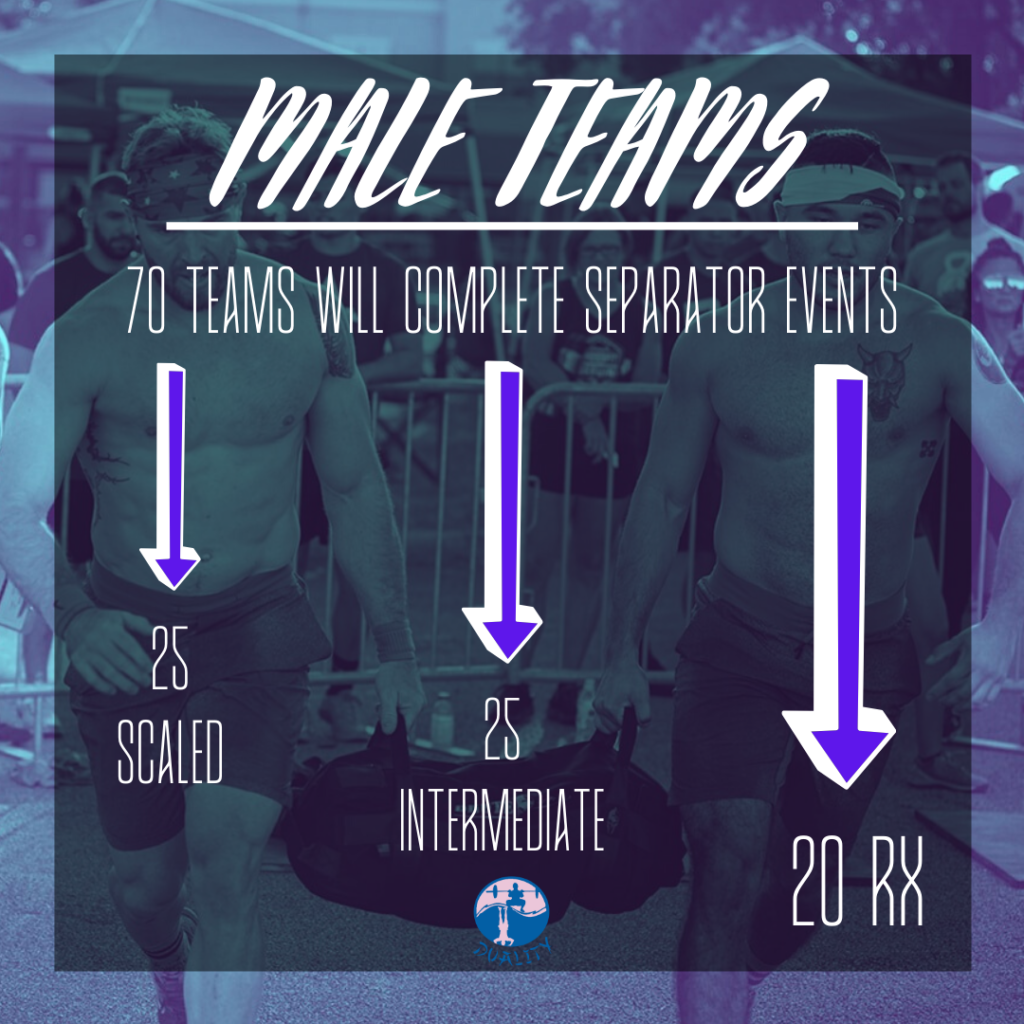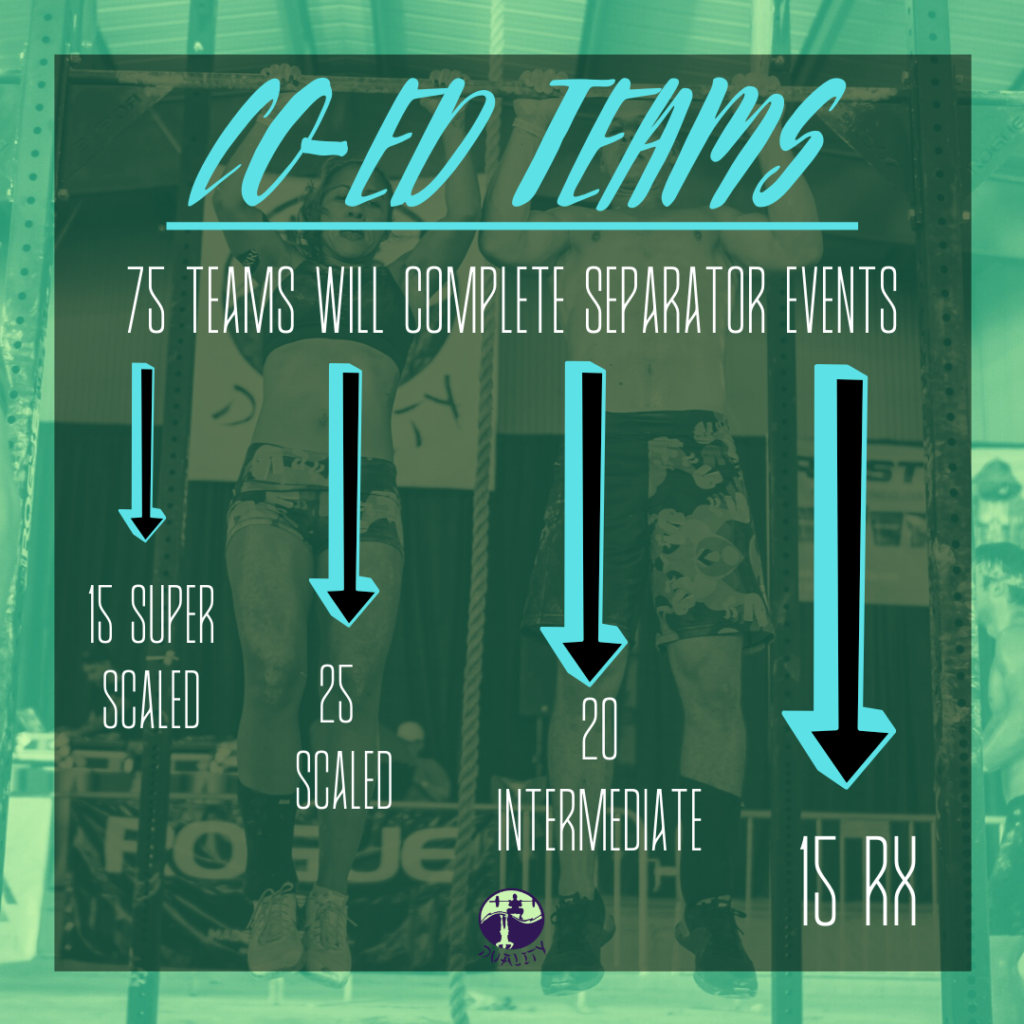 ---
INDIVIDUAL DIVISIONS
(NO SEPARATOR EVENTS FOR INDIVIDUALS)

KIDS 5-7
KIDS 8-9
KIDS 10-12
*ALL KIDS WILL BE SEPARATED OUT BY GENDER

MALE/FEMALE TEENS 13-15
MALE/FEMALE TEENS 16-17

FEMALE SUPER SCALED
*NO MALE SUPER SCALED

FEMALE SCALED
MALE SCALED

FEMALE INTERMEDIATE
MALE INTERMEDIATE

MALE RX
*NO FEMALE RX UNLESS 5+ ATHLETES EXPRESS INTEREST

MALE MASTERS 35+, 40+, AND 45+
FEMALE MASTERS 35+ AND 40+


---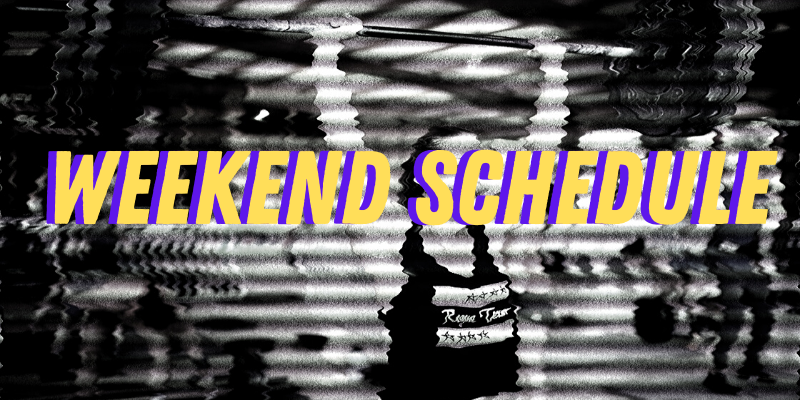 FRIDAY, SEPTEMBER 25TH:

ALL ATHLETES CHECK IN 12PM-8PM AT THE SHRINE PAVILION

INTERMEDIATE AND RX TEAMS WILL NOW COMPETE ON FRIDAY NIGHT!!!

INTERMEDIATE AND RX TEAMS WILL BE BRIEFED AT 5:15PM

WORKOUTS WILL BEGIN AT 6:15PM
WORKOUTS WILL END AT 8:30PM
SATURDAY, SEPTEMBER 26TH:
6AM-7:30AM: ATHLETE CHECK IN FOR ANY/ALL ATHLETES
7:15AM: INDIVIDUALS AND TEAM SUPER SCALED ATHLETE BRIEFING
8AM-2PM: INDIVIDUALS, KIDS, AND TEAM SUPER SCALED COMPETITION
TEAM SCALED MAY CHECK IN ANYTIME DURING THE MORNING
1PM: TEAM SCALED ATHLETE BRIEFING

2PM-8PM: TEAM SCALED, INTERMEDIATE, AND RX COMPETITION