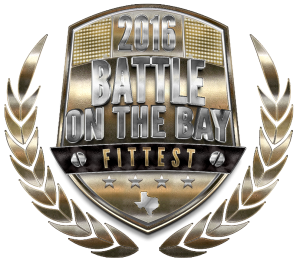 Trinity Competitions is very excited to come to Corpus Christi, TX this year as a part of the "Battle On The Bay" NPC Qualifier at the American Bank Center in Corpus Christi, TX. The entire event will be indoors and there will not be a Beach Workout (this year). Please read about the American Bank Center policies for guests HERE.
This will be an annual event in Corpus every year and we are so stoked to partner with Contender CrossFit to bring a quality event to South Texas!
Register until June for $90 per athlete. Price increases to $105 per athlete and $300/team in June. Athletes can register HERE on May 3rd at 1pm CST.
Hotel Info:
Since our event is done in conjunction with the NPC Qualifier, spectator tickets are more expensive than they usually are for our events. Please know that this event is Bodybuilding, Powerlifting, Jiu Jitsu, and our event all in one expo. Tickets are $45.00 for spectators and you may purchase them HERE. Please note that we are working on the price for this and we are not in charge of nor do we make any revenue on spectator tickets.
3 weeks before the competition on July 9th, we will announce 3 workouts that all athletes will have to complete by July 3rd at 7pm CST. Read more about this HERE and watch a video on our "Pre-Events" HERE. These workouts are for all competitors, those on teams and individuals.
---
*THERE WILL NOT BE A SWIMMING EVENT IN 2016!!!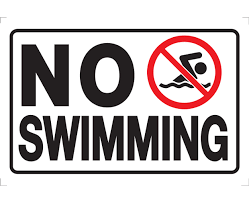 ---
The format of our event has a TEAM DIVISION and an INDIVIDUAL DIVISION.
Let's talk teams. The TEAM DIVISION will be teams of 3 athletes, same gender (3 Men or 3 Women) in the following divisions:
Super Scaled, Scaled, and Rx.
*Read about Division Standards HERE
The INDIVIDUAL Divisions will be:
Scaled, Intermediate/Sub-Masters (35+), Masters 40+, and Rx.
We are combining the Intermediate and the Sub-Masters Divisions into 1 division for this event. The Masters Division for Individuals will only be 40+. If we have 5 or more athletes in a 45+ or 50+ Division, we will create a separate division.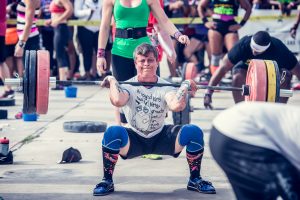 ---
DAY OF EVENT FORMAT
Upon entering the live event, there will already be a leaderboard that has been started based on the 3 events announced beforehand. The teams and individuals will be ranked according to their performance in the "Pre-Events" and the higher ranked teams/individuals will be in the later heats.
There will be 3 events with some of them having multiple scores on July 9th in Corpus. For teams, there will be a FINAL EVENT" for the Top 5 SCALED AND RX Teams, assuming there are more than 15 teams in a division. There will not be a final event for the Super Scaled Division.
There will be cash prizes for Rx Divisions and non-cash prizes for all other divisions. More info will be posted as the event approaches.
---
ATHLETE CHECK IN
Athletes will be able to check in after 2pm at the American Bank Center up until 7pm. There will also be an athlete check in the morning of the event. More details will be released as the event approaches.
---
We look forward to seeing all the athletes in July and are extremely honored to bring our events to Corpus Christi!