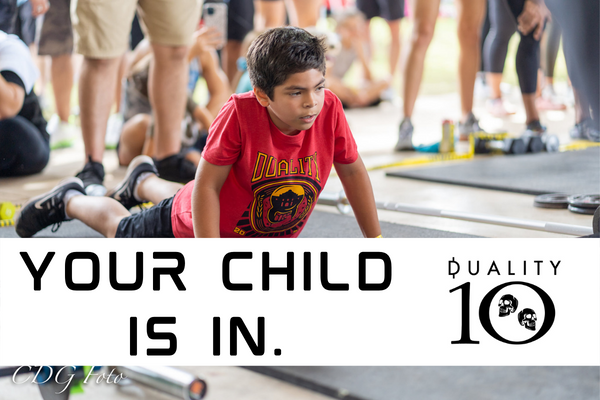 Now that your child is registered for Duality 2022, check social media and your emails for more information.
We will be announcing the 3 workouts for the Kids Competition sometime in mid to late July to give them plenty of time to prepare!
Some equipment that will be used for Kids Aged 5-9:

Oso Mini Barbell
Dumbbells (5lbs-10lbs)
For the 10-12 year olds, we are preparing for them to use a lighter trainer barbell or the traditional 45lb/35lb barbells. Most likely we will have both options available for that age group.