Registration for the ATX Throwdown takes place on Tuesday, April 19th at 1pm CST. To register, go HERE. To purchase discounted spectator tickets, please click HERE.
Vendor or Sponsor info needed? Click HERE!
Interested in being a part of our team? Wanna judge? Click HERE!
There will be TEAMS and INDIVIDUALS competing in Austin. To see the divisions and all details for the event go to our ATX Throwdown page HERE and to see the general standards for each division, go HERE. The teams are comprised of 4 athletes (2M/2F) for Super Scaled, Scaled, and Rx Divisions. There will be prize money for Rx Divisions. Purse to be announced soon.
There is an Affiliate Champion Award for the teams that bring the best overall Scaled and Rx teams. Read more HERE.
If you are a gym owner, you will receive 50% off your registration if YOU are competing. We do this to thank you for the work and passion you pour into our community! Please enter the coupon codes:
JANITOR – if you are competing as an individual
TEAMOWNER – if you are competing on a team of 4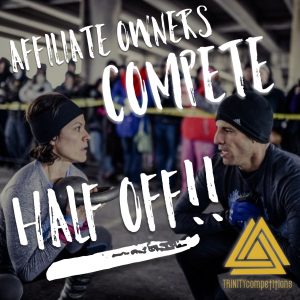 We may ask for proof upon arrival at the event. If you cannot provide proof or you do not own an Affiliate, we will charge you the difference at the event. Please use integrity in all you do.
This year, all teams and individuals will compete 2-3 weeks prior to the event in 3 separate events. These events are NOT qualifiers, they are part of the ATX Throwdown and will be scored just like the CrossFit Games Open where you complete the event in a local gym or track. You will need a judge and possibly a way to record the workout for validation (RULES COMING SOON). Please watch THIS VIDEO to learn more.
You will need the following items to compete in the ATX Throwdown:
-Barbell and Bumper Plates with collars
-Local 400M Track (NOT a self made 400M course/path)
-Concept 2 Rower
-Skills to record and upload the workouts (for podium and cash prize only).
-Integrity
These events will be announced 3 weeks before June 25th and you will have 2 weeks to compete the workouts. You will upload your own scores to our scoring platform (CLICK HERE to see the platform) and your scores will be uploaded and ranked. TEAMS will not need to have all athletes together to perform these events. The events can be done separately as long as there is a judge to watch.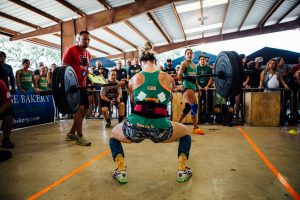 Once the 3 pre-events take place, the initial leaderboard begins and the teams will be initially ranked. The heats and order of teams will be determined for the live event.
The ATX Throwdown live event will have 2 competition floors and each team/individual will have 3 events they will compete in. Some events have more than 1 score. In total, there will be 7+ scores used to find the best team/individual. There will be a final event for TEAM ONLY in the Scaled and Rx divisions. We usually take the top 5 teams into the finals.
The event schedule will be announced roughly 3 weeks before June 25th. Stay tuned and we will continue to make changes to this post as we get more info!